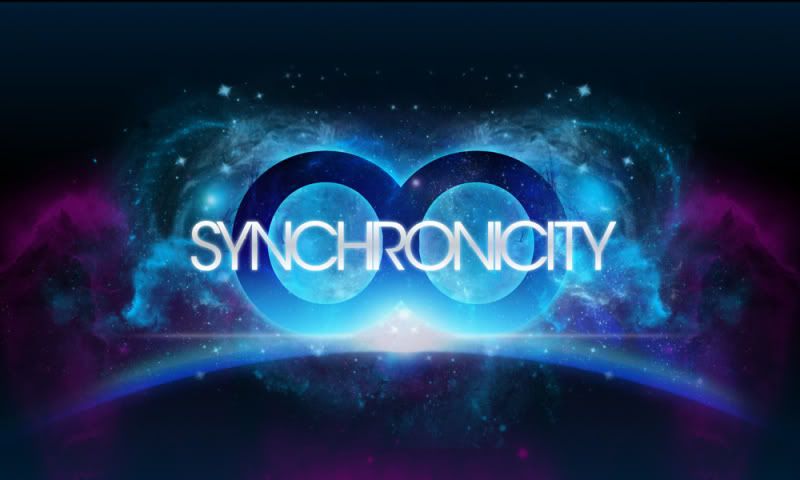 Synchronicity 1


I looked up in Wikepaedia information on the dialogue between Nachiketas and Yama. I had read Katha Upanishad long ago and could not recall the entire details. Surprisingly, there were scant details in the Wikepaedia. I went back for a general search with Google and came across an entry narrating how Somerset Maugm had quoted from Katha Upanishad in his book 'Razor's Edge" A short while later I came across an almost verbatim reproduction in the Cosmic Link column of Economic Times including the Razor's Edge connection. This was a few days ago.

I first heard about 'synchronicity' from my father. He was reading a book with that tittle. I too wanted to read the book but as it often happens it had disappeared. My father had mentioned that the word was coined by Karl Jung to refer to an acausal relationship between two unconnected incidents. My father cited an example too. There is a belief in Kerala that the cry of 'Kalan Kozhi' heralds a death. The cry resembles 'pooooovvvaaa'which is interpreted as ('let us go') an invitation to some soul to accompany it to the nether world. Quite often, one hears its cry in the night only to hear the news of a death in the morning. There cannot be any rational cause and effect relationship between the two but nonetheless such coincidences come up with disturbing frequency..

Ever since, this notion of Synchronicity was in the back of my mind and frequently surfaces and is again relegated to the sub-concious. Like this sentence in Robin Sharma's "The Monk Who Sold His Ferrari": "Synchronicity is one of God's ways of remaining anonymous". Deepk Chopra deals with it in greater detail:-

"Only Jung who studied religion and dream symbolism and saw the unconscious as a source of spiritual insight did not think all coincidences were the result of chance and happenstance. Some, which he felt were ultimately evocative to the person experiencing them, could be the expression of some underlying pattern being manifested through a meaningful relationship of events. He called the phenomenon 'synchronicity'-an acausal connecting principle which was not based on a deductive cause and effect mechanism"

My current obsession with synchronicity was triggered after a visit by Hari and Usha .I mentioned to Hari that Owls are the best exterminator of rats and he could try putting up some nests for owls in the estate. A day later he phoned and mentioned the superstition about 'Kalan Kozhi'.Till that day I was not aware that the mysterious bird which was supposed to be the harbinger of death was an owl. I researched it and found that the English name for the bird is 'mottled wood owl'. (strix ocellatta)

A month ago, I had built an owl's nest on the specifications available on the internet and put it up at 'KRISHNA'. I do hope no mottled wood owl takes up residence in it and further strengthen my belief in 'synchronicity'!.



Synchronicity 2


I was selected as a Probationary Officer of SBI and allotted to Kanpur circle in 1971. At that time Kanpur circle covered most of the branches in UP. I don t remember whether it was the first time I went to Kanpur or the second time, my father gave me the dentures of his father which he has been keeping for over 25 years for immersion in Sangam but could not. He has been faithfully observing annual "Shraddam".One of my earliest childhood memories is of Ilayathu, who will come in the previous night of "Shraddam"and will leave early next morning with my father to Mankara for the ceremonies.Ilayathu was quite old even then and always used to wear a blue dress. He had 'kadukkans' in his ears and was almost always chewing beetle leaves. In later years, his son or nephew used to come.

I think it was in 1973 that I went to Allahabad and Sangam and immersed the dentures in the confluence as directed by my father. He had expressly instructed that no 'Panda' should be engaged for the purpose and that he will be doing the kriyas in Bharathapuzha at Ottapalam at the same time I was doing the immersion. We synchronized the timing earlier. I was required to take a dip in the Sangam, face east and say that "on behalf of your son and my father Krishnankutty I am consigning to the Sangam the remains " or something like that and throw it over my head towards my back.

On my promotion to the Dy.General Manager cadre I was allotted to the Inspection & Audit department and sent on mobile duty. This was in September 1995. I remained in mobile duty for three years. This was the first time I was confronted with a series of strange coincidences which can only be explained by something like 'Synchronicity'

My father had passed away in December 1989 on the day of Guruvayoor Ekadasi. He was cremated at Ottapalam and we were keeping his bones for eventual immersion at Sangam. My father believed in a Super power and had deep knowledge and faith in religious practices. We therefore wanted the bones to be immersed at Sangam. But somehow this got delayed for over seven years. The coincidences began then..

(1) I never wanted to join inspection department and mobile duty. I had to.
(2) As I had worked in Kanpur Circle earlier, I could not be given any inspection assignment in UP. I was given one.
(3) There are over 700 branches in UP and I could have been allotted any one of them. I got Varanasi close to Allahabad.
(4) This could have happened any time of the year. But the assignment was in December coinciding with the death anniversary of my father.
(5) One Pandey, Cash Officer of Varanasi branch and a brahmin poojari, invited me to come with him to Allahabad and to take a dip in Sangam. He was not even aware that I intended to go
(6) I did the Kriyas at Sangam, at Dashaswmedh Ghat at Varanasi and at Gaya
(7) The day I reached Gaya for Samarpan was perhaps the most auspicious day. That day Pandavas had done 'tharpan' there for the departed souls. I was not even aware of it.
It was as if some invisible power had taken charge of my life, at least temporarily, and directed it towards fulfillment of certain tasks. It is certainly difficult to believe that all of them were the result of chance or mere happenstance.

Should I not beleive in Synchronicity

?