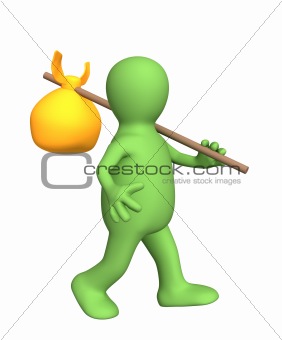 "
a good traveller has no fixed plan
and not intend on arriving" Lao

Tsu
I came across this quote a month ago. I did not realise it's profound

signifcance

at that time but somehow it stayed at the back of my mind. A few weeks later my wife and myself went on a conducted tour of Delhi,Agra,

Haridwar

and

Rishikesh

. Immediately thereafter, I went alone on a conducted tour of Singapore. It was during the course of these travels I realised the full import of Lao

Tsu's

remarks.
Conducted tours helps one avoid several hassles like parking,for example. But it takes away a lot of the fun in travelling. Also, in its own way it can be quite stressful too. One is required to be at a particular place at a particular time for the pick up, worrying all the time whether you are at the right place or not, whether the pick up vehicle will turn up or not. Even during sight seeing you can never really relax as you are all the time worrying whether you can be back within the stipulated time.
The ideal traveller should not have any

itirenary

, or fixed schedule. He should be like a will- of the- wisp carried along by the gentle wind or blown away by any unexpected storm.This would apply to Life's journey too. Often we worry too much about things which could affect our cherished, orderly life. We should be Lao

Tsu's

ideal traveller in our Life's journey too